5.4.1 Create bulletin
Users can create new bulletin list and new bulletin. If the current users have right, he can also finish the releasing operation.
On the page of creating bulletin, the left side is bulletin list, and the right side is bulletins for each list. Like picture 5.4-1. Every bulletin list can add mostly 10 bulletins.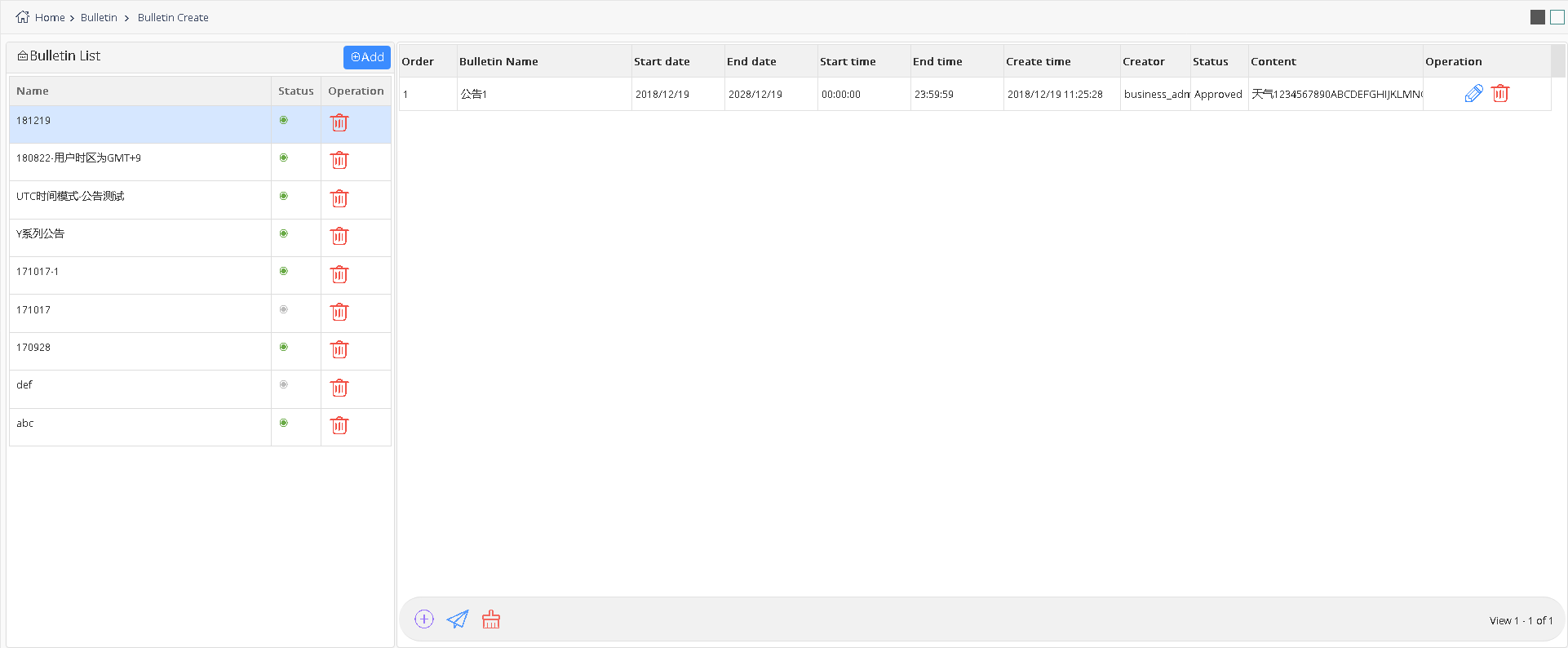 picture 5.4-1
| button | Function |
| --- | --- |
| | Bulletin release button,click to display the screen page on line, after users select it ,then can finish the bulletin release. |
| | Clean bulletin button ,click to display the online screen pages ,after users select it, then can clean the bulletin list. |
table 5.4-1 bulletin management button and notes
Click "Add" button on bulletin list, and input the list name, like picture 5.4-2.

picture 5.4-2
After create bulletin, click "Add" button on the right corner, will show Edit bulletin page, like picture 5.4-3. "Name"; "Display mode" (top, bottom, middle and customized), for customized, users can decide the width and height according to their requirements. "Permanent play", if you choose "yes", it will keep playing after plug off/on and if you choose "no", the bulletin will be deleted after plug off/on; Users can also set playing period. "Background", users can set the background for bulletin(please note that YQ2E,YQ3 and YQ4 cannot set transparent background).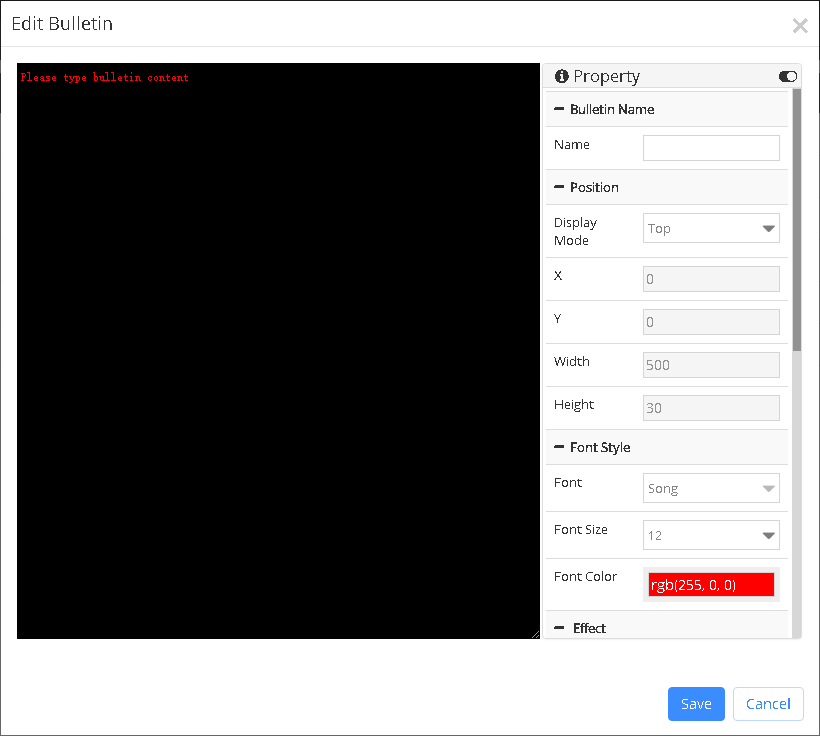 picture 5.4-3