5.6 Payment service
5.6.1 Package and service
We supply two kinds of package payment terms ,normal package and deep package ,including extend package and other details as shown in picture 5.6-1.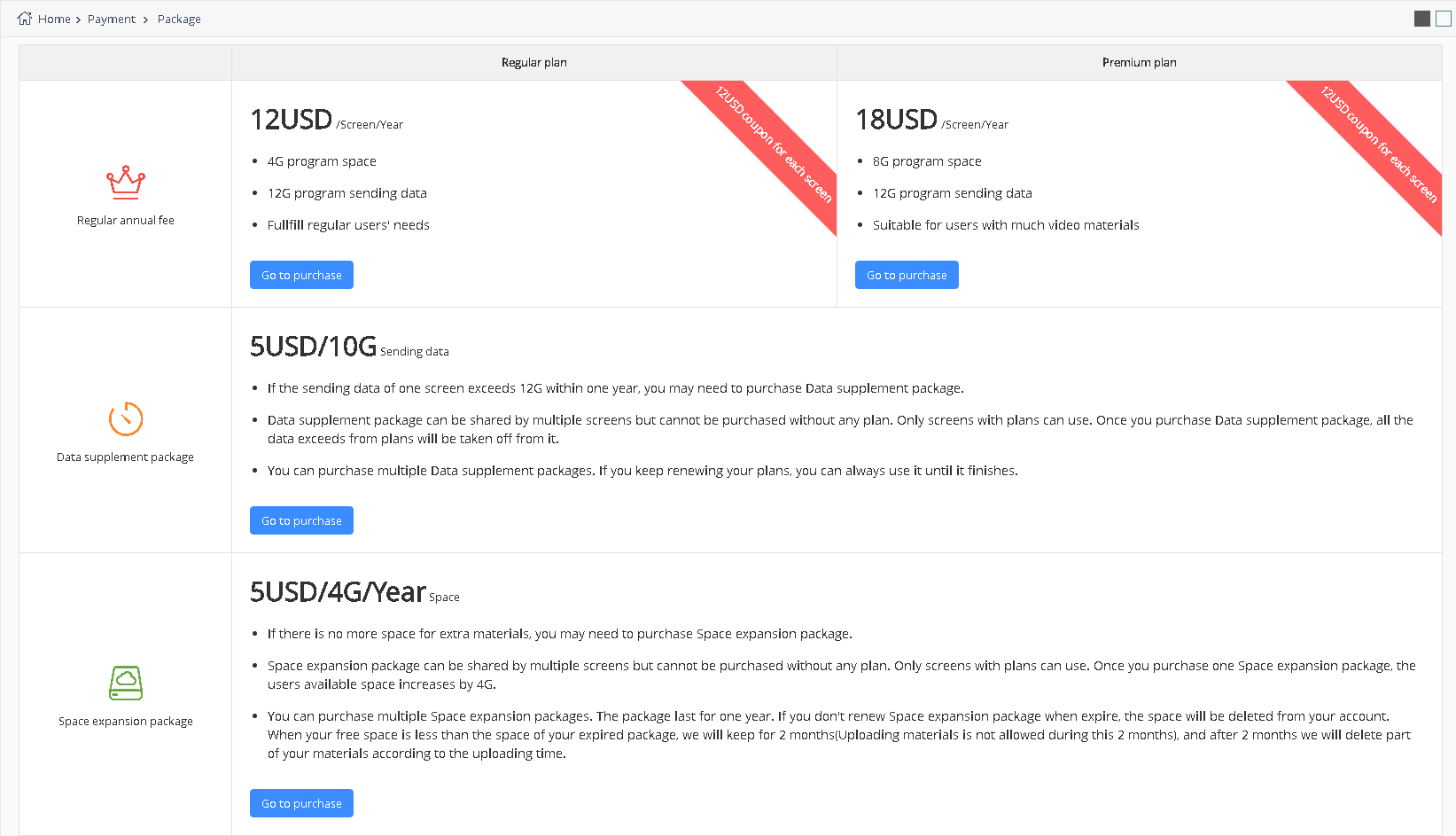 picture 5.6- 1
5.6.2 Order management
Users can find order information under order management interface, please refer to picture 5.6-2.Users can also pay, cancel, and view the details of the order in this interface. Platform supports payment for multiple orders. On the page of order, users can select multiple orders and click the "Pay" button at the bottom left of the page.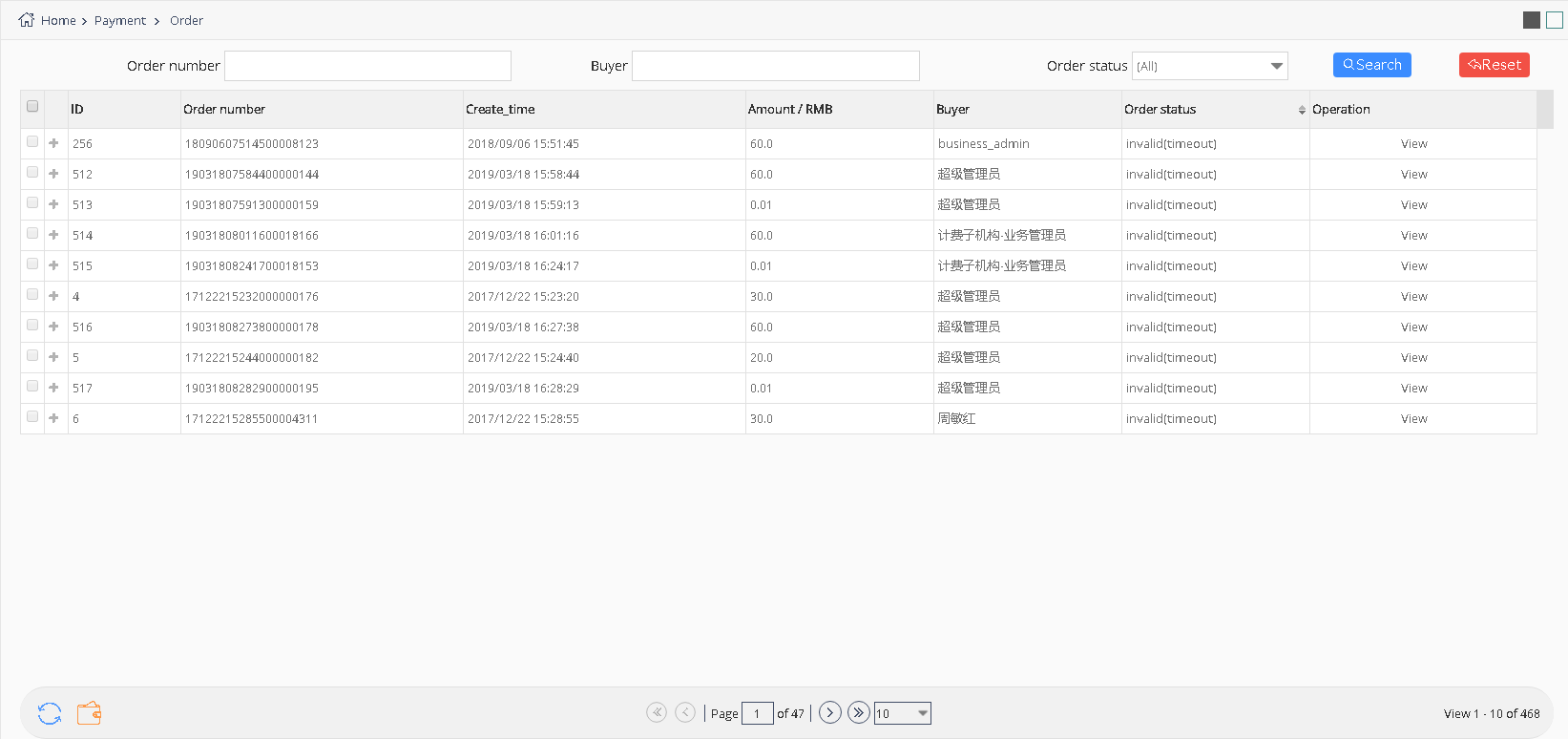 picture 5.6- 2
5.6.2.1 Payment
Users only need to click pay button in wait for payment interface ,that pay for the order (Overseas users can pay by PayPal).See picture 5.6-3 When paid successful ,the order status will be updated automatically, the content which has been purchased will be added to the relevant screen or organization.
picture 5.6- 3
5.6.2.2 Cancel order
Users can click cancel button in waiting for payment interface to cancel the order ,see picture 5.6-4, when cancel it successfully , order status will be changed to closed.

picture 5.6- 4
5.6.2.3 Check order details
Users can click the check button to see the order details , see picture 5.6-5 for detail information.For Waiting for payment order ,the detail interface will show the remain time for payment, if users don't pay it within 12 hours , then need to order it again.
picture 5.6- 5
5.6.3 Coupon View
Users can check the coupon on Coupon View, like picture 5.6-6. If the status of coupon is "used", please check is there any unpaid order in your order list.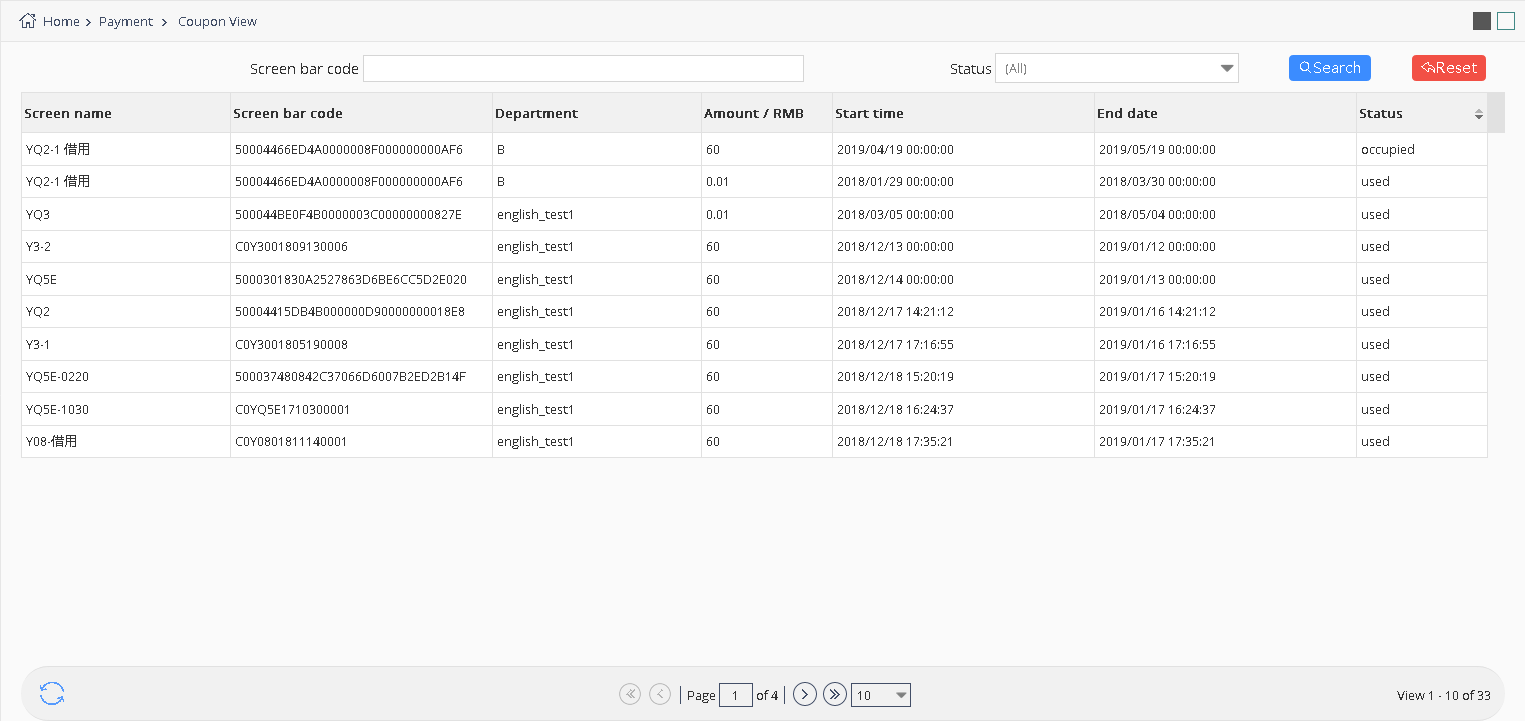 picture 5.6- 6